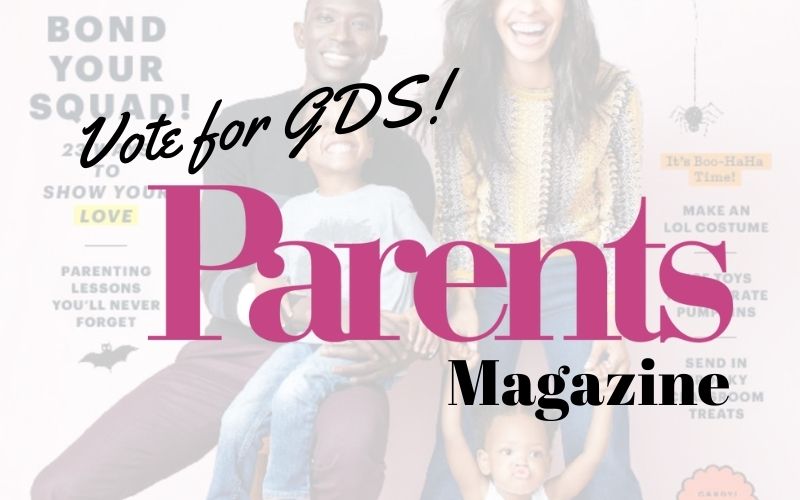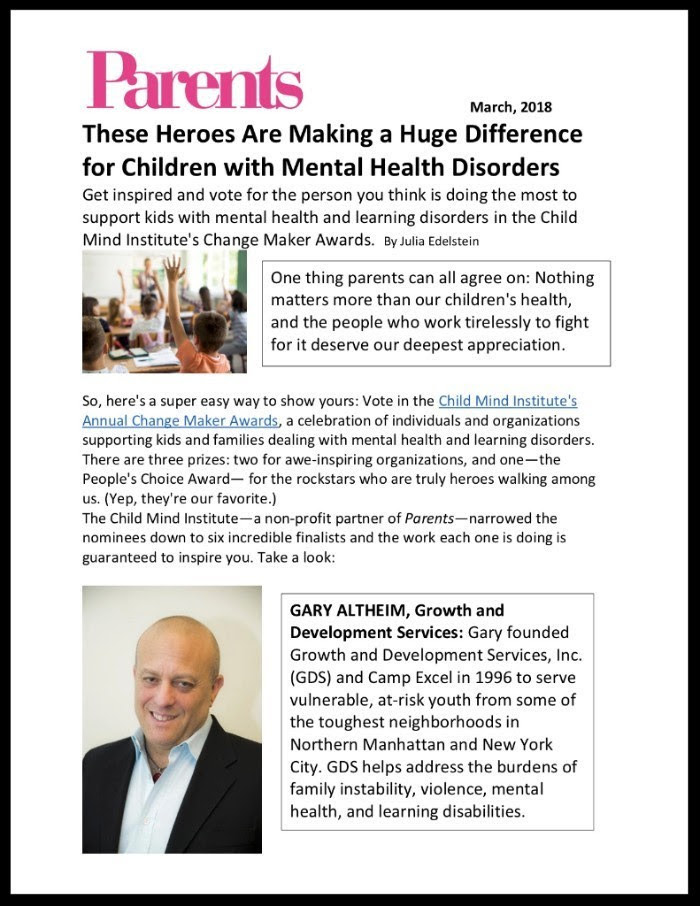 Following our selection as a Finalist for the People's Choice Award at the Child Mind Institute's 2018 Change Maker Awards, Growth and Development Services, Inc was featured in Parent's Magazine.
The People's Choice Award celebrates individuals or organizations creating real, meaningful change for children struggling with mental health or learning disorders – from those putting in long hours for the kids and families they serve to the advocates fighting to increase mental health awareness and dispel stigma. 
What an honor to have been nominated and be awarded as a top 6 finalist!