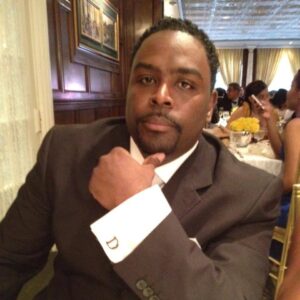 Daniel "Danny" Jimenez was born in the Dominican Republic to two of the most amazing parents anyone could ever have. Having grown up in a Christian home and with a strong set of values and beliefs, he developed his character modeling his parents' love for helping and serving others. From early on, his passion for youth development manifested–specifically through his work in the Seventh Day Adventist Church's Pathfinder Club. He became the organization's youngest counselor and marching & drilling instructor at the young age of 12. Through his mentor-ship, now over 30 years later, he has helped foster the spiritual, mental, and emotional growth of dozens, if not hundreds, of boys and girls.
​
Danny's passion took a part-time role after starting his first job as Camp Counselor for the YM & YWHA of Washington Heights and Inwood. He co-founded Keepusecure, Inc., a security surveillance company with longtime best friend and business partner, Henry Rodriguez. His life, however, took a pivotal turn, at the tragic loss of his father in 2003. The next year, during the Christmas holiday season, he remembered the joy he felt through his full-time work with children and adolescents, and decided to actively do something to help the community. Via social media, he and Henry began to advertise and request toys, gifts, and donations for underprivileged, in-need children. Following the momentum, satisfaction, and success of his first toy drive, more than a decade later, it has grown to be an annual event. Since its inception, Henry and Danny (aka Santa Claus) have visited countless of family homeless shelters across New York City. With the help of volunteer elves, they have distributed more than 45,000+ toys to children throughout the 5 boroughs and Florida.
​
Danny and Henry describe it as "one of the most touching and amazing experiences," which led to the founding of INHISNAME UNITED INC. The smiles he sees on children's faces through his work with the toy drive, which is modeled by the love taught to him by his mother, continues to be his number one motivator.
​
Danny holds a dual master's degree in computer science and computer engineering with a minor in information systems from NYU Polytechnic University.